Natural & Green Family Values
NatureMoms the premiere resource for all things natural family living, a natural home, green parenting, and a natural approach to health & wellness. We have served the "natural" online community with valuable tools and information for over eight years now! Our approach to a healthful life is often referred to as Granola, Crunchy, or even Hippy. We believe that a healthy family is one that aligns itself with nature and finds everything they need for health and happiness from the abundance that the earth provides.
Here you will find a wealth of information and tips about every aspect of bringing you and your family closer to a healthier and more natural way of life that benefits you and the planet. You will find information about cloth diapers, natural women's products, natural cleaning methods, non-toxic children's gear, creating a healthy diet for the whole family, reconnecting to your local food sources, green living, a self sufficient life and so much more. Moms everywhere (and Dads) are sure to find Nature Moms to be a resource they can refer back to many times over.
Featured Post: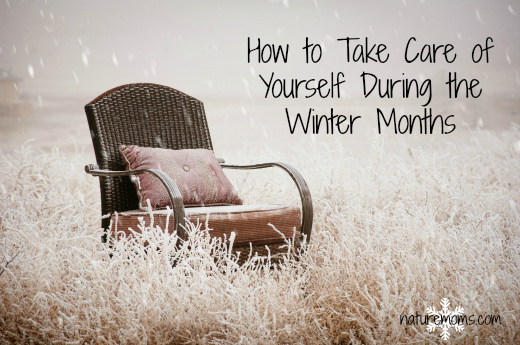 Your Family Deserves Health & Happiness
Let's face it your family deserves the best right? Well, what could be better then what mother nature provides? Everything you need to for a healthy, happy, and simple family life can be found in nature. Unfortunately, natural products and advice for natural living can be hard to find in these days of modern convenience. We have made connecting with these resources just a bit easier with convenient information and a directory of natural living products and stores. And contrary to conventional thought...living a natural, self reliant, and environmentally conscious life does not have to be hardship and it certainly does not have to mean you cannot be hip and stylish. Natural moms CAN have it all!
What You Will Find at NatureMoms.com
Just some of the great information you will find at Nature Moms: eating organic foods, living a self sufficient life, holistic and homeopathic medicine, fun and "natural" ideas for kids, organic gardening, making your own home living products, natural childbirth and child rearing. If you love the environment, living naturally, organic nutrition, living chemical free, good nutrition information, Promoting causes you believe in, and being true to Mother Earth....than you are definitely a Nature Mom!
Thank you so much for supporting the environment, self-education and natural family living!
Products We Love!
Want to tote your stuff around in style? ReuseThisBag is a company that produces eco friendly reusable bags. You give them your logo and they will imprint it on the bag of your choice. Whether you are a school, church, or athletic team, they will have a great reusable bag for you.
No natural home is complete without the Vita-Mix multi-function home blender. Makes smoothies, grind your own flour and flax seeds, make homemade nut butters...even make hot soups!
Wooden toys are a much healthier option than their plastic or electronic counterparts. We suggest Haba! They outlast other toys, stimulate creative play, and provide chemical free fun! Here is one of our recent reviews:
The Enchantments Fairy Forest Lodge
Clean the air in your house....don't just filter it! You need the Natural Air 3000 Whole House Purifier. EFFECTIVE on air-borne mold, mildew odors, pet dander, pollen, smoke, and more.
Before you go...make sure to check out our blog.