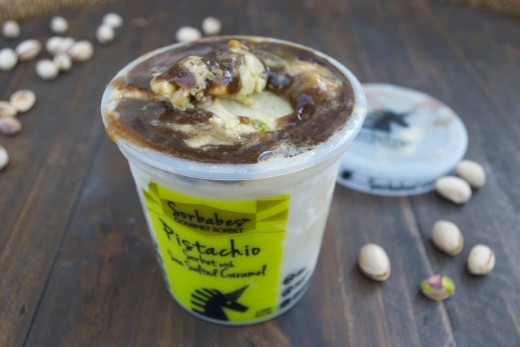 Sorbet is not to be confused with ice cream or even sherbert. Sorbet is basically fruit and sugar blended into a delicious treat. Growing up sorbet was always my favorite because I would get stomach aches from ice cream and sherberts (which have milk and cream). There are numerous reasons to fall in love with sorbet his summer:
It's cool and refreshing!
Its can be very healthy and full of antioxidants and minerals (from the fruit)
It is vegetarian and vegan friendly
It is easy to make at home with nought but a blender
Many varieties have no added sugar, colorings, or additives
Tastes like you are taking a bite out of summer
You can try lots of groovy new flavors
It is no wonder then that I think the idea behind Sorbabes Gourmet Sorbet is so awesome. They have taken the concept and of sorbet and reimagined it and made a bounty of amazing flavor profiles. Just imagine:
Tart and Juicy Lemon with Candied Zest
Organic Peanut Banana with Chocolate Fudge
Juicy Orange Passionfruit with Lychees
Pistachio and Sea Salted Caramel
Raspberry with Dark Chocolate
Creamy Coconut Chai
Good heavens! This is not your mom's sorbet.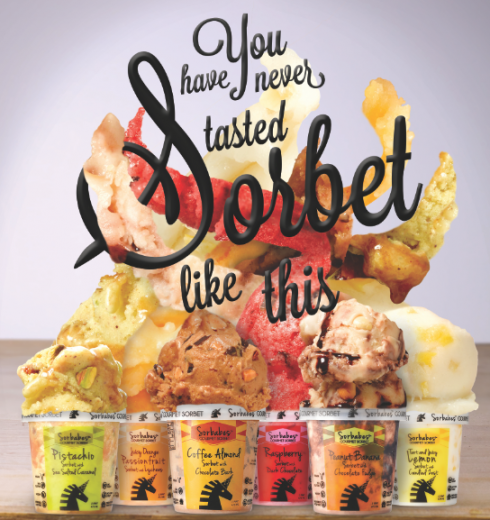 These sorbets come from a company created by mom who wanted healthy food for her kids and a chef who embraces the farm to table concept. They specialize in fruit and nut sorbets of a quality and variety unlike any other. They emphasize  whole ingredients, using only fruits at their seasonal peak, and nuts and herbs fresh from the farm. Their premium nut flavors are so creamy you'll never believe they left out the cream.
What I love about these sorbets is the dedication to real, whole, sustainable, and local ingredients to make an already healthy summer treat an even healthier one AND a planet friendly one. I love that it takes an old classic and recreates it into something artisan and modern. The foodie in me really appreciates the bold and unique flavors that I cannot get elsewhere.
I like that they are dairy free and plant based because although I have no issue with an omnivorous diet I do see the benefit of plant based options and I still have tummy issues from milk and cream so yay for me! I was also hooked on the company after taking a gander at their website and seeing a photo of their pint containers being reused/recycled for plants and herbs. Now that is a company after my own heart!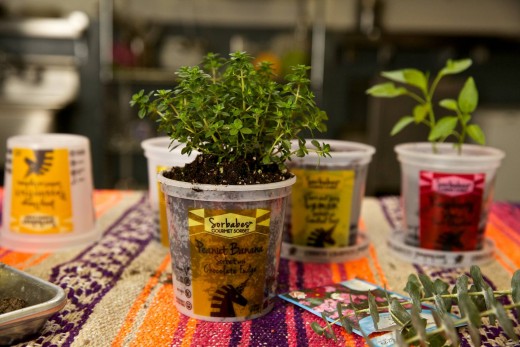 To learn more check out their website and find their locations and follow them on Facebook. Celebrate summer with some cool summer treats that are sure to amaze your palate.